One of the main things that founder TN Shaan discovered about traditional neon signs was that the glass used was easily broken, and released toxic gasses when it did. An expensive and timely craft, while often being a pain to install for the client and costly to run, simply wasn't as sustainable as modern lighting solutions should be.
Our response? The team searched high and low to see if more modern technology would be able to replicate the look without the downsides. That's when Tom discovered LED Flex Neon in 2014. Even though it was a fledgling technology at the time, his experience in the lighting design arena told him that this medium was the one!
Since 2013, the ever-growing team at Dubai Neon HQ has been bringing the nostalgia of a time long past into today's world. Of course, we make it safer, accessible to everyone, and eco-friendly through the use of LED instead. At Dubai Neon, we believe in the unique power of neon lighting to create the ultimate vibe. We've been purveyors of the traditional medium since well before emirates Neon 2013 inception, with members of the team already having experience designing and producing traditional neon signs. Having been involved in the industry for so long, the team truly believes that these lights can bring character to any space - and transform the character that already exists.
The Evolution of Dubai Neon (and How You Can Experience the Future)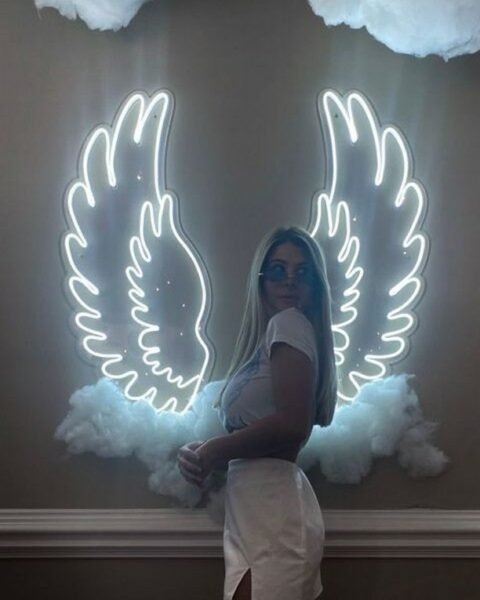 We create incredibly unique lighting experiences wherever we go with our trademark Rad Super Mini LED. Emirates Neon now boasts vibrant retail locations in Dubai and Abu Dhbau, with a remote office in Sharjah to better service a booming demand throughout Canada. But the team has no plans to stop there. We have many other endeavours planned just on the horizon, having grown from strength to strength throughout the challenges presented by the Covid-19 pandemic.
It's been a wilder ride for the team than Tn Shaan had ever expected. Since Dubai signs foundation in Dubai UAE, in 2013, the team has grown dramatically. We've picked up some of UK's most talented designers, marketers, and web developers while scaling to the point that our unique LED Neon signs now glow in almost every country on Earth. In fact, you can find our work adorning the walls of creatives, celebrities, and tastemakers the world around alike, having worked with household names like Twitch, Disney, Apple, Heineken, and Netflix (just to name a few).
At Dubai Neon, we're showing the world that not only do we know what we're doing, but absolutely love doing it too – and it shows in our vast portfolio of work. Together, our team has over 100 years of experience in signage, lighting, and electrical design.
When you make the decision to establish your vibe with Dubai Neon, you're tapping into awesome benefits like:
 LED neon lighting should be available to everyone, and that's a top mission for us at Dubai Neon. We make that reality with fast, free shipping worldwide, agency service, great discounts for regular customers (15% for returning customers and larger discounts for influencer collaborations), and by designing our products with affordable, high-quality LED lights.
Our LED neon signs are made with PVC tubing and low-voltage lighting to capture the look of neon without the health or safety risks, such as delicate glass, toxic gases, and hot surfaces. Dimmable, robust. buzz-free, and built in a natural silicon diffuser, we take pride in the level of detail and care that goes into our signage. Whether you're a fan of eco-friendly products or you simply want neon signs that are easy to install and won't break, you want Emirates Neon.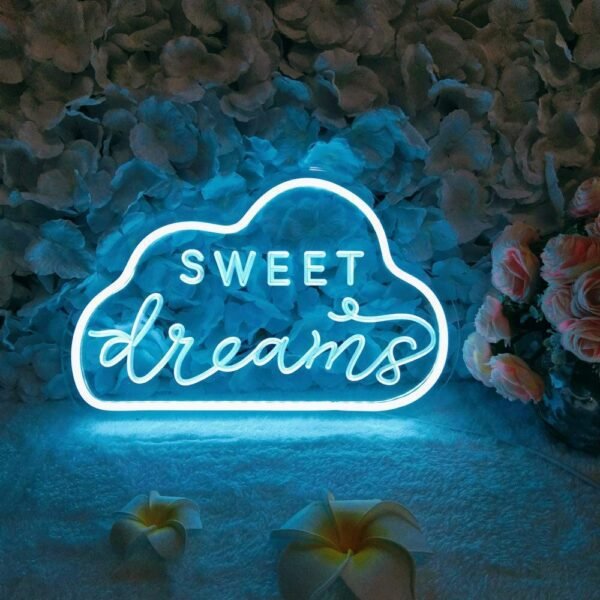 Top Tier Customer Service
Despite being one of the fastest producing LED neon companies in the world, we don't cut corners and we don't let you down. In fact, our custom orders come with free design proofs to ensure that you're getting exactly what you want. Whatever you need to create your space, we're here to support you.
Elevate your Business aesthetic
Handmade LED Neon Signs & Art
Get free delivery and installation in UK
get your neon sign today!